Organic coconut milk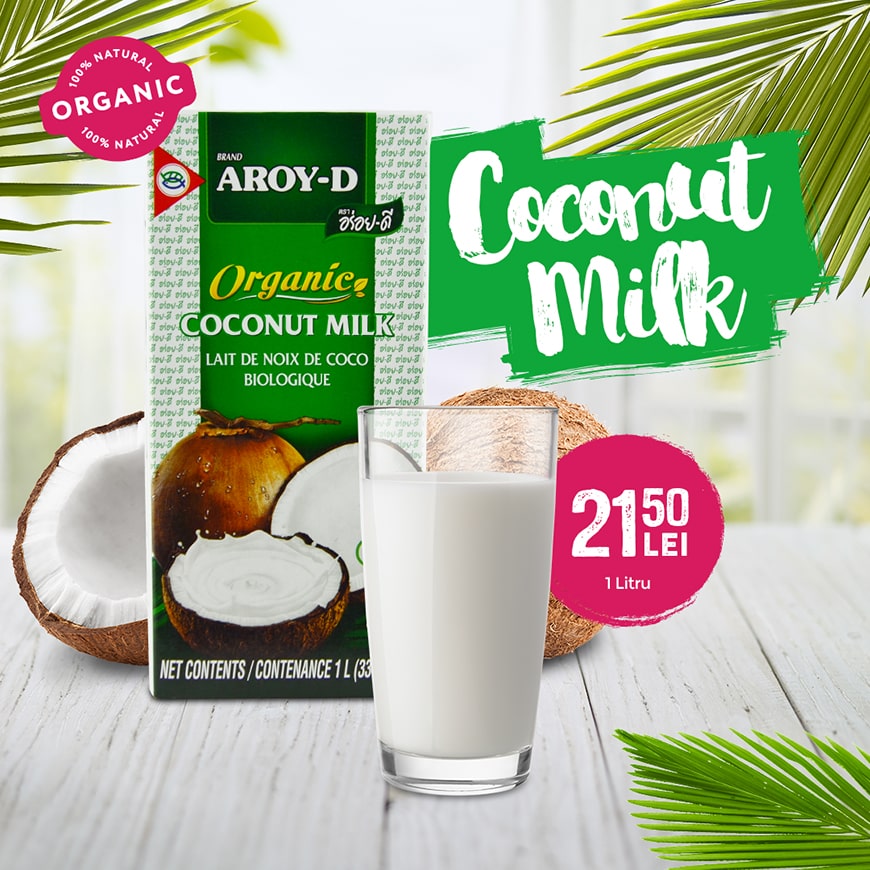 Aroy-D organic coconut milk is a natural product that does not contain thickening agents, preservatives or stabilisers – just 100% coconut milk. It's excellent for digestion, energy and weight control. It is a good source of magnesium (muscle relaxation) and potassium (heart health), contains antioxidants (including Lauric acid) and strengthens the immune system.
Tastes great:
with cereals and fruits or in desserts (replaces the animal milk)
with grains (oatmeal), smoothies, ice cream and kefir
in soups and curries (especially in Thailand and India).
YOU MIGHT BE INTERESTED IN…