Tom Yum Cooking Kit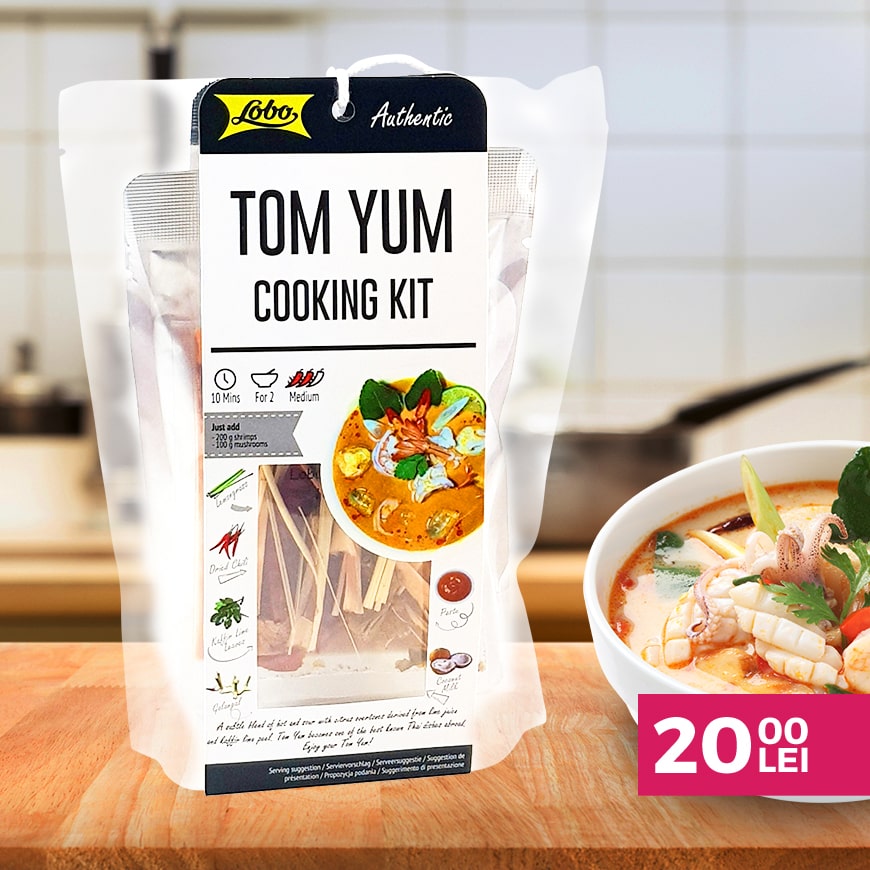 Tom Yum is one of the most famous Thai dishes. It's a bit spicy and sour mixture with citrus tones derived from lemon juice and kaffir rind. The soup can be prepared with chicken, pork or fish, but the shrimp version (or Tom Yum Goong in Thai) is the classic Thai dish.
Tom Yum Cooking Kit from Lobo contains only fresh ingredients and is very easy to use. You only have to add shrimps and mushrooms. You can prepare a delicious soup in just 10 minutes!
How to cook:
Prepare the shrimps (200g), white mushrooms (100g), Tom Yum Cooking Kit (1 pack)
Boil the water (480ml); after boiling add 50g of hot Tom Yum paste
Add 100ml of coconut milk with 10g of dried spices
Add the shrimps and mushrooms
Stir until the soup is ready.
YOU MIGHT BE INTERESTED IN…