YUTAKA Edamame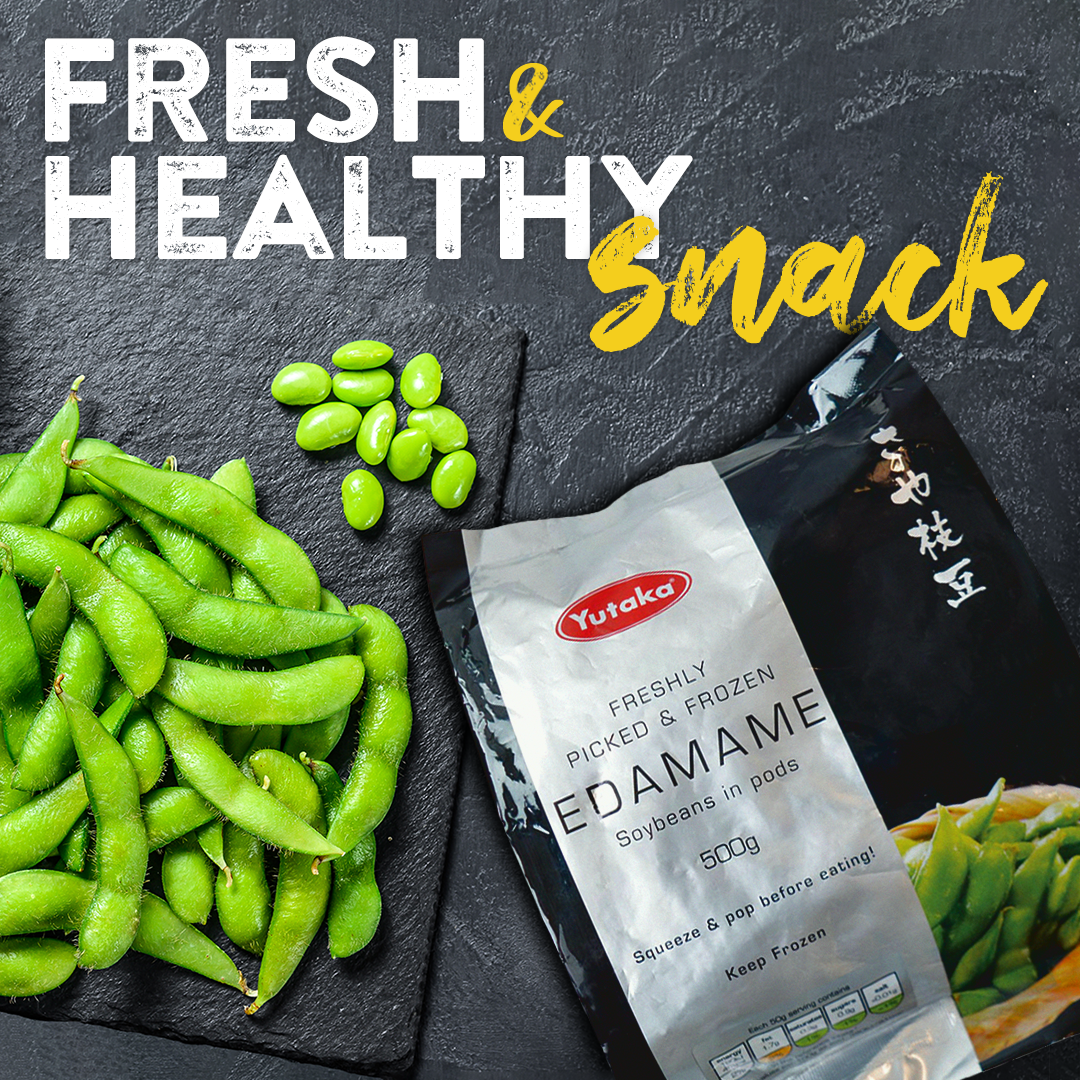 Edamame are green soy beans harvested before they are fully grown. They are a popular snack because they have few calories and are also a source of Protein, Iron and Calcium. They can be fried with parmesan and garlic, just boiled with salt, added to soups or stir fry.
They are well suited for diets and can be mixed with other type of beans, vegetables and seeds such as green beans, beans or corn, together being great  for digestion.
They can be served as sides for fish or chicken meat, along with carrots, soy sauce, cabbage, tofu, chilli flakes, lemon juice and sesame seeds.
YOU MIGHT BE INTERESTED IN…