Beef Sukiyaki
FOR 4 SERVES:
150 g chestnut mushrooms
100 g shiitake mushrooms
100 g enoki
200 g tofu
1 bok choy
6 carrots
270 g udon noodles
1 tbsp sunflower oil
250 g rib-eye steak
salt
ground pepper
soy sauce, to taste (optional)
2 tsp toasted sesame seeds
FOR STOCK:
1½ l beef stock
20 g dashi powder
2 tbsp rice wine vinegar
4 tbsp soy sauce
2 tbsp sake
First make the stock: put the beef stock, dashi powder, rice wine vinegar, soy sauce and saké in a saucepan that is big enough to hold all the other ingredients as well. Stir, slowly bring to the boil on a medium heat and leave to simmer for 15 minutes.
Meanwhile prepare the mushrooms: cut bigger ones in half (small ones do not need to be cut) and slice the shiitake. Squeeze excess moisture from the tofu and cut into 1½ x 1½ cm cubes. Shred the bok choy into strips of about 4 cm wide. Clean the carrots and cut into slices of 5 mm thick.
Follow the instructions on the package and cook the udon noodles but shorter than indicated because they need to boil with other ingredients soon.
In a frying pan heat the sunflower oil. Season the beef with salt and pepper and cook 2 minutes per side (for medium rare). Remove the beef from the pan and cover loosely with tin foil. Leave to rest for 15 minutes.
Add all vegetables, mushrooms and noodles to the stock. Bring to the boil and simmer for 5 minutes. Thinly slice the beef and add the slices to the stock.
Serve the extra soy sauce and sesame seeds separately.
YOU CAN FIND AT TASTE OF ASIA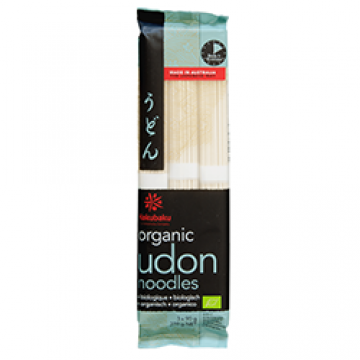 Udon Noodles BIO Hakubaku 270g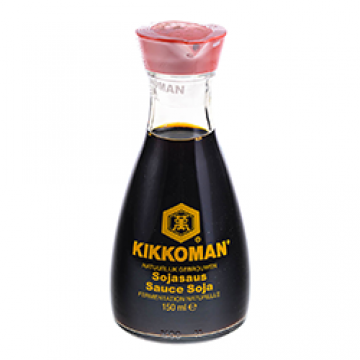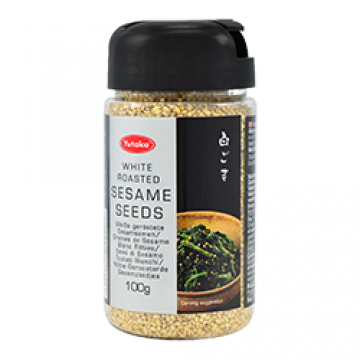 Roasted Sesame Seeds Yutaka 100g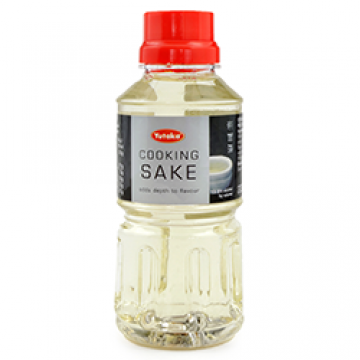 Cooking Sake YUTAKA 200ml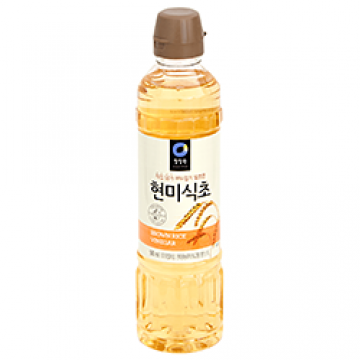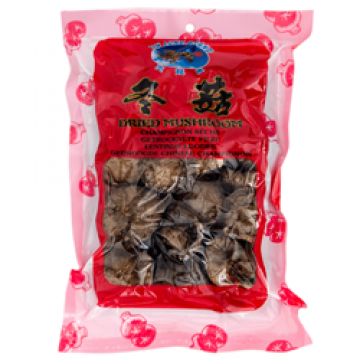 Shiitake Mushrooms 4-5cm Tin Lung 100g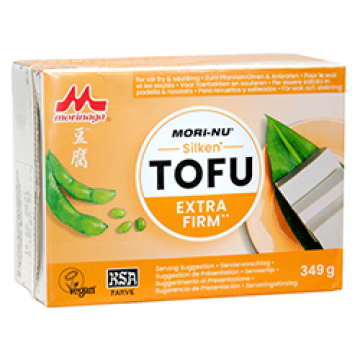 Tofu Extra Firm Mori-Nu 349g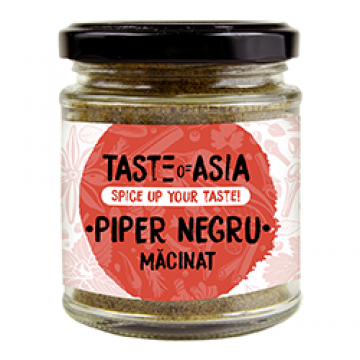 Ground Black Pepper TOA 90g