Crispy Thai Chicken Salad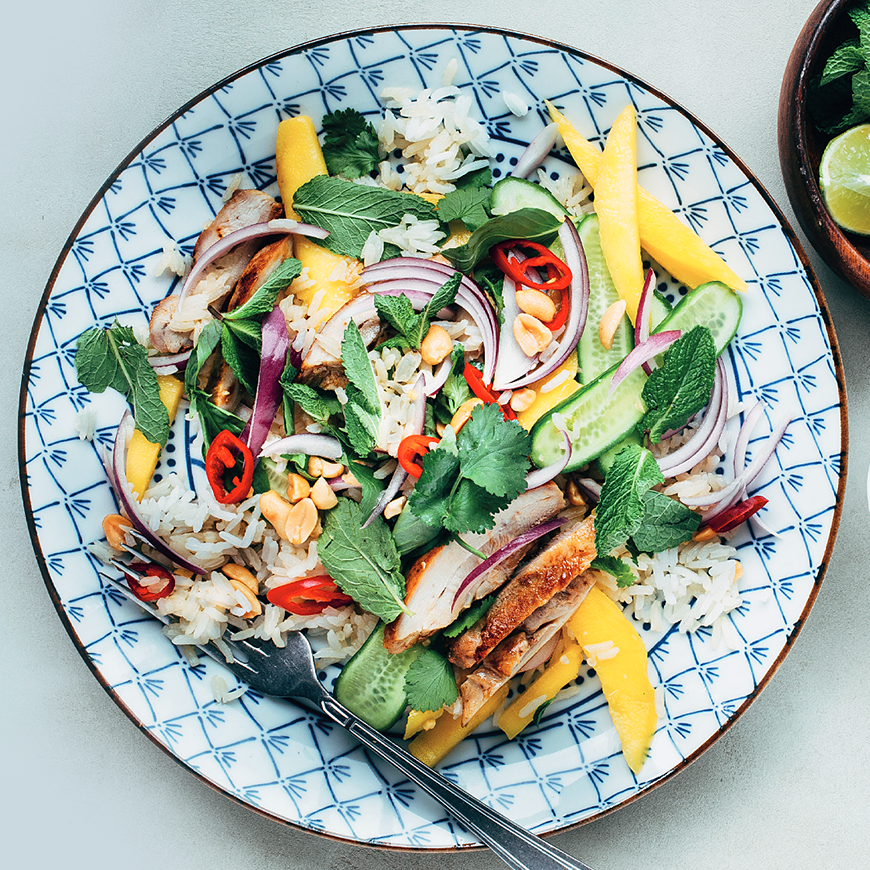 FOR 4 BOWLS:
• 350 g chicken thigh fillets
• salt
• 1-2 tbsp sunflower oil
• 1 ripe mango
• 4-5 medium cucumbers
• 1 red chilli
• 1 red onion, medium
• 50 g peanuts, salted
• 3 sprigs of mint, leaves picked
• 2 sprigs of basil, leaves picked
• 3 sprigs of coriander, leaves picked
• 1 lime
FOR THAI DRESSING:
• 3 tbsp Fish Sauce
• 2 tsp palm sugar
• zest and juice of ½ lime
• 1 clove of garlic
• 1 cm piece of root ginger
Put 360 ml of water to the boil. Stir in 200 g of rice. Add salt (optional). Cover tightly, lower heat and simmer for 18-20 minutes. Remove from the heat, cover and let stand for a few minutes before serving. For softer rice, put more water. For firmer rice, put less water.
Pat the chicken thigh fillets dry with some paper towel and season with plenty of salt. Put aside for 10 minutes.
For the dressing mix the fish sauce and the palm sugar, half lime zest and juice. Peel and crush the garlic and add to the dressing. Peel and chop the ginger and mix into the dressing.
Heat the sunflower oil in a frying pan or wok over a high heat. Fry the chicken 8-10 minutes until golden brown. Leave to cool slightly and slice.
Meanwhile peel the mango, cut the flesh from the stone and thinly slice the flesh. Add to a salad bowl. Cut the cucumbers lengthways in thin slices. Add to the bowl.
Deseed the chili if necessary and slice. Peel the onion, cut in half and into thin slices. Add chili and onion to the bowl and toss with the Thai dressing.
Add rice and chicken. Roughly chop the peanuts, leaves of mint, basil and coriander, and cut the lime into wedges. Transfer the salad to a big plate or divide among four smaller ones. Garnish with peanuts and fresh herbs and serve with the lime wedges.
YOU CAN FIND AT TASTE OF ASIA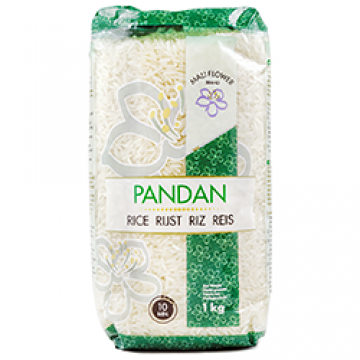 Orez Jasmine Pandan MALI FLOWER 1kg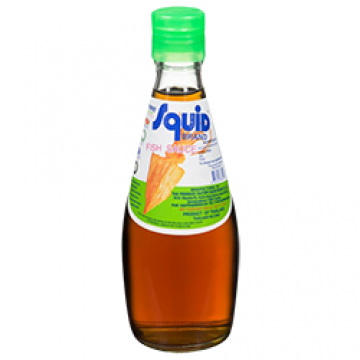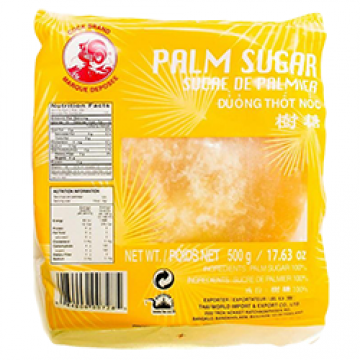 Zahăr de palmier COCK 500g