Mushroom Ramen with Eggs and Bok Choy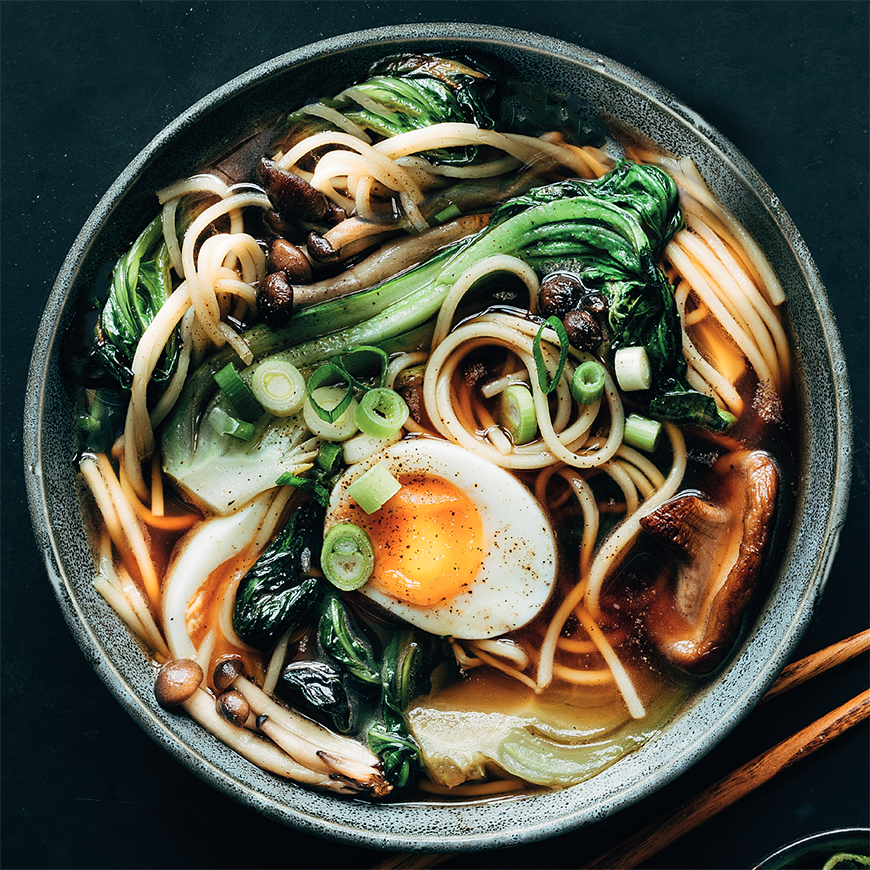 FOR 4 SERVES:
2 eggs, medium
140 g shiitake
140 g shimeji mushrooms
4 baby bok choy
1 tbsp sunflower oil
salt
40 g dashi powder
4 tbsp soy sauce
2 tbsp sesame oil
270 g Hakubaku Organic Ramen Noodles
4 spring onions
Fill a saucepan with water and bring to the boil; boil the eggs 6 minutes. Remove from the pan, rinse with cold water and peel. Put the peeled eggs aside.
Prepare the mushrooms and bok choy. Cut the bok choy into equal quarters. In a frying pan heat the sunflower oil and fry the mushrooms 3-4 minutes. Take the mushrooms out and add the bok choy and cook 2-3 minutes. Season with a little salt.
Sprinkle the dashi powder in a saucepan and add 1½ litres of water. Slowly bring to the boil and stir to dissolve the powder. Add soy sauce, sesame oil and bok choy (keep the mushrooms apart) and cook for 15 minutes on a low heat.
Follow the instructions on the package and cook the ramen noodles.
Slice the spring onions into thin rings. Remove the bok choy from the pan and divide among four big bowls. Pour over the dashi, divide the noodles and mushrooms among the bowls, and place half an egg on top. Sprinkle with spring onions and serve.
YOU CAN FIND AT TASTE OF ASIA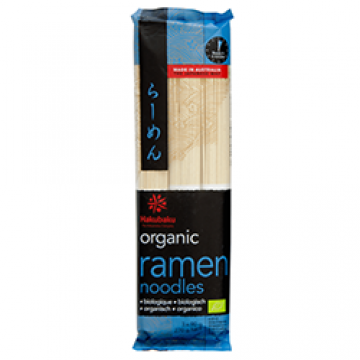 Ramen noodles BIO Hakubaku 270g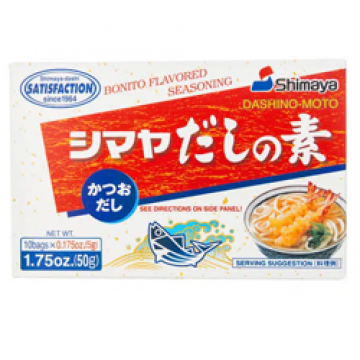 Dashi No Moto S-10 Shimaya 100g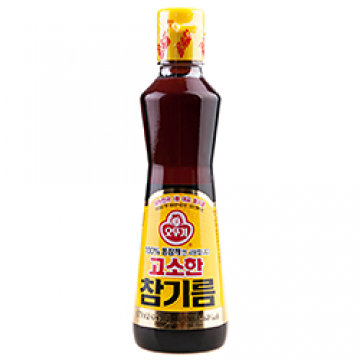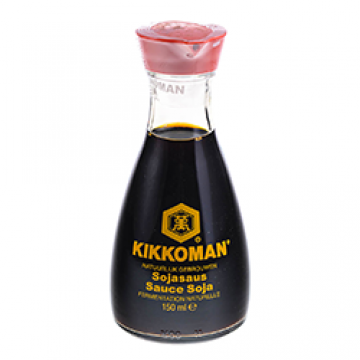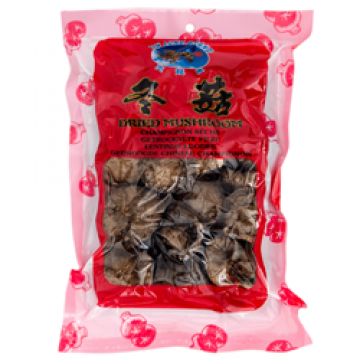 Shiitake Mushrooms 4-5cm Tin Lung 100g