Sichuan-Style Stir-Fry Noodles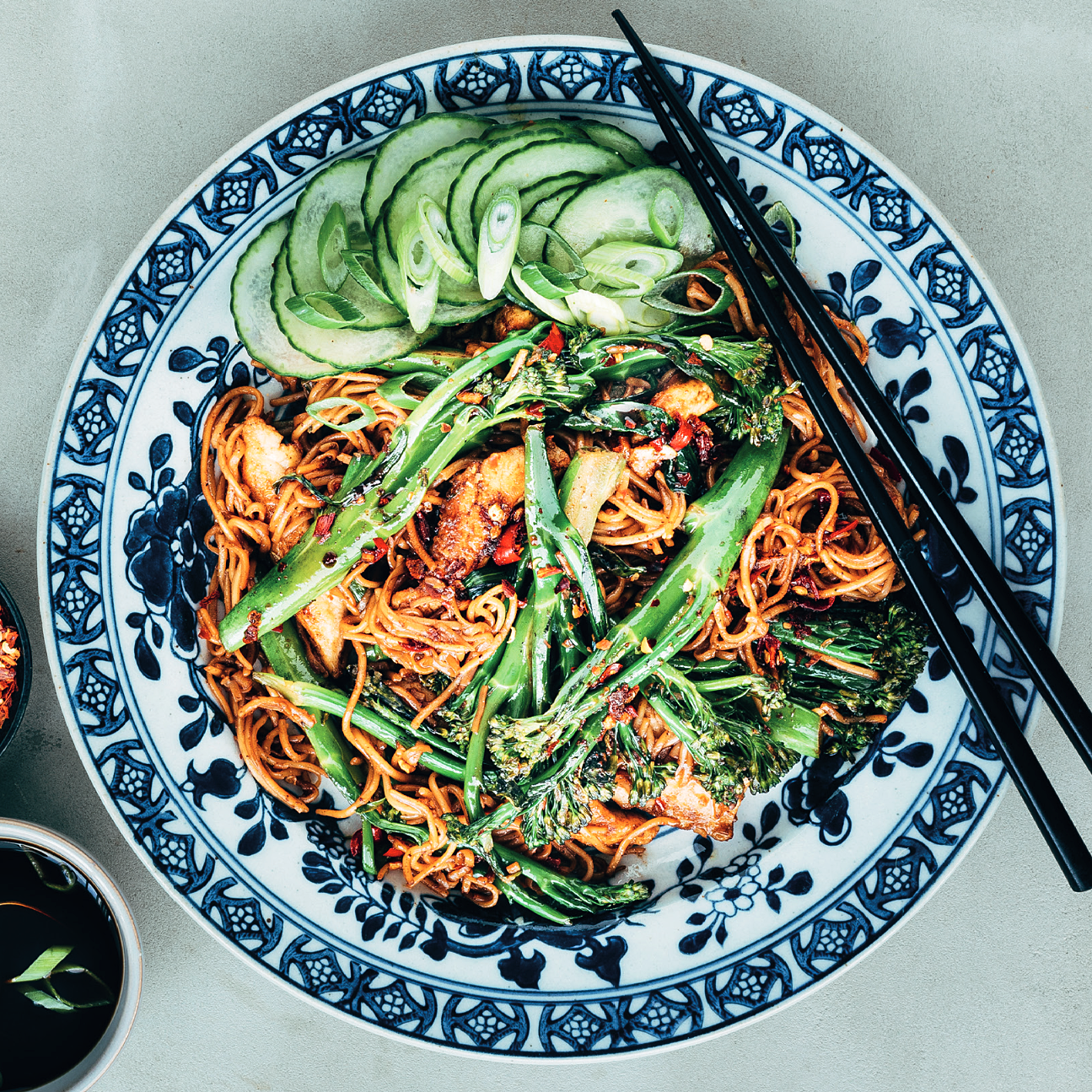 FOR 4 SERVES:
 200 g chicken thigh fillets
salt
15 g cornflour
300 g egg noodles
300 g broccolini or (baby) broccoli
2 tbsp sunflower oil
1 cucumber
3 spring onions
SICHUAN SAUCE:
1 tsp chilli flakes
1 tsp five-spice powder
1 tbsp black rice vinegar
2 tbsp light soy sauce
1 clove of garlic
1 red chilli
1 tsp granulated sugar
→ You can make your own five-spice powder. In Asia the mixture usually consists of Sichuan pepper, fennel seeds, star anise, cloves and cinnamon – but if you want to, you can make it more personal. It is best to grind the spices separately and then mix them.

Pat the chicken thigh fillets dry with some paper towel, slice and season with salt. Spread the cornflour across a plate and turn the chicken slices in the flour until covered.
For the Sichuan sauce, in a small bowl mix the chilli flakes, five-spice powder, rice vinegar and soy sauce. Peel the garlic, deseed the chilli if necessary, and finely chop both garlic and chilli. Add to the sauce, pour in the sugar and mix well.
Follow the instructions on the package and cook the noodles. Leave to drain in a colander.
Cut the broccolini in half to make it cook faster; if using broccoli, cut the broccoli into florets.
Heat the sunflower oil in a frying pan on a high heat. Fry the chicken slices golden brown in about 3 minutes. Add the noodles and broccolini, pour the Sichuan sauce on top, and stir-fry for 4-6 minutes.
Thinly slice the cucumber and cut the spring onions into thin rings. Divide the noodles among four plates, serve with the cucumber and garnish with spring onions.
YOU CAN FIND AT TASTE OF ASIA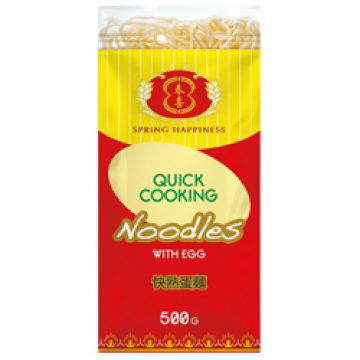 Egg Ramen Noodles SP 500g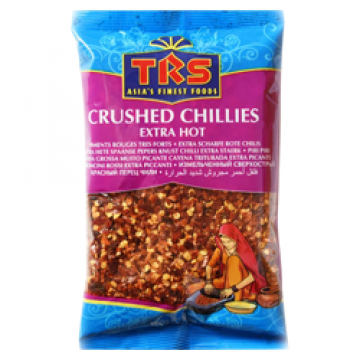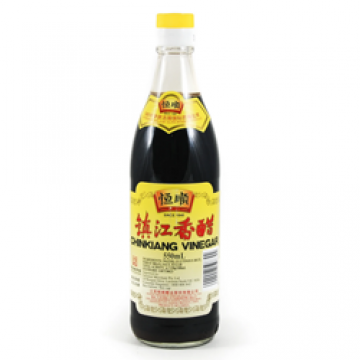 Black Rice Vinegar Chingkiang 550ml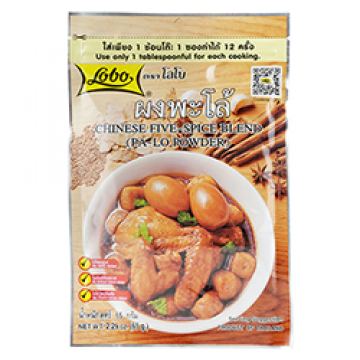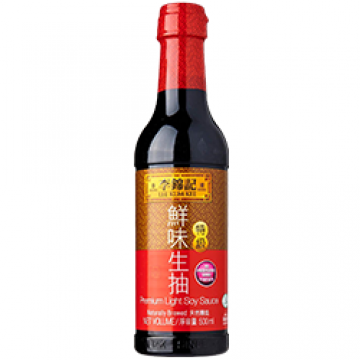 Premium Light Soy Sauce LKK 500ml
YOU CAN FIND AT TASTE OF ASIA FOR MAKING 5 SPICES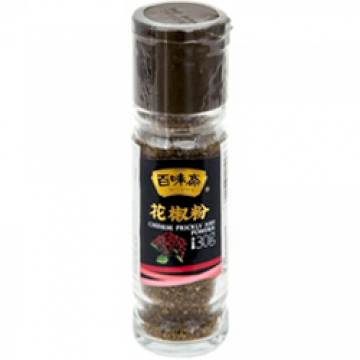 Sichuan Pepper Powder BWZ 30g