Tteokbokki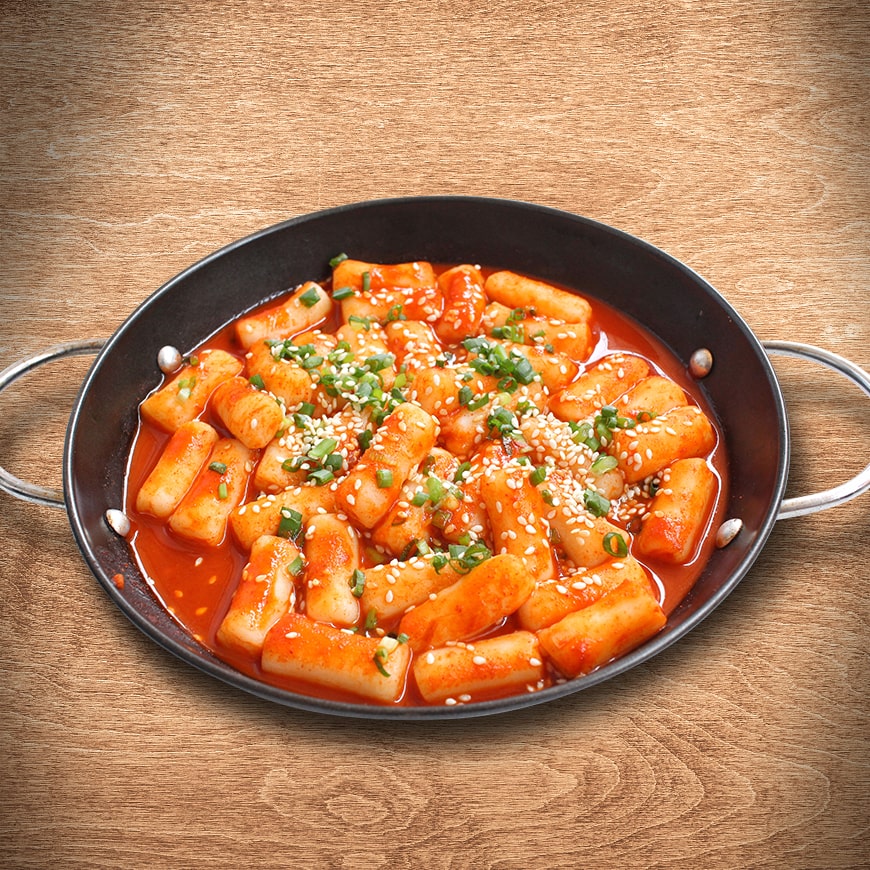 4 cups water
500g rice cake
7 dried anchovies (without head and intestines)
10g kombu algae
5 tbsp Gochujang chili paste
1 tbsp Gochugaru chilli flakes
1 tbsp sugar
3 green onions cut into pieces (7-8 cm)
2 hard-boiled eggs (optional)
200g fish cake (optional)
120g wheat noodles / ramen noodles (optional)
Add water, dry anchovies and kombu algae in a small pot or a pan.
Boil for 15 minutes at medium heat, without lid.
Meanwhile, in a small bowl mix gochujang with gochugaru and sugar.
Remove the anchovy and kombu algae from the pan and add the rice cake, bowl mixture, green onions, hard-boiled eggs and the fish cake.
Mix with a wooden spoon, when the water begins to boil. Stir until the rice cakes become soft and the sauce thickens and start looking shiny. In total, the mix should be cooked between 10 and 15 minutes. At this point you can add ramen noodles. If the rice cakes are not soft enough, add water and stir until they soften.
Serve it hot.