Turmeric Rice with Satay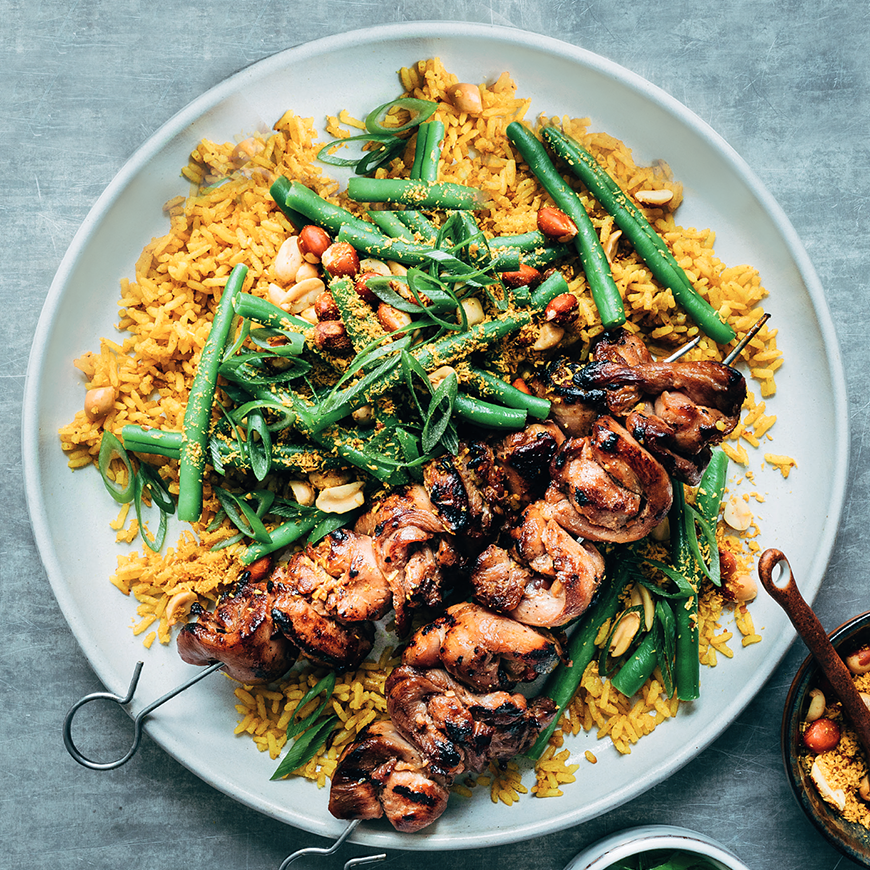 FOR 4 SERVES:
800 g chicken thigh fillets
1 onion, medium
2 cloves of garlic
1 tbsp sunflower oil
1 tsp turmeric
200 g basmati rice
250 ml coconut milk
salt
400 g green beans
3 spring onions
40 g serundeng (see tip)
ground pepper
MARINADE:
4 cloves of garlic
2 cm piece of root ginger
75 ml sweet soy sauce
→ Serundeng is a mixture of desiccated coconut, peanuts, fried onions, brown sugar and various spices. Serundeng adds not only flavour to your dishes but also an interesting texture.

For the marinade, peel and finely chop the garlic and ginger. Mix with the sweet soy sauce.
Pat the chicken thigh fillets dry with some paper towel, cut into 2-3 cm pieces, put these in a plastic bag and pour in the marinade. Seal the bag and rub the marinade into the chicken pieces until all are covered in the marinade. Leave to rest for 15 minutes.
Peel and finely chop the onion and 2 cloves of garlic. Heat 1 tablespoon of oil in a large frying pan and fry the onion and garlic 2-3 minutes, or until the garlic starts to brown. Add the turmeric and basmati rice (cooked) and stir-fry for about 5 minutes.
Pour in the Mae Ploy Coconut Milk plus 50 ml water and bring to the boil. Cover with a lid and cook 12 minutes on a low heat. Turn off the heat and leave covered for 15-20 minutes.
Meanwhile thread the chicken pieces unto four skewers. Heat a slightly greased griddle pan and roast the skewers 8-10 minutes until the meat is golden brown and well done.
In a saucepan bring water with a pinch of salt to the boil. Prepare the green beans and cook 6-8 minutes until al dente. Strain and drain.
Slice the spring onions into rings. Divide the rice and green beans among four plates. Sprinkle with plenty of serundeng and spring onions, and serve with the chicken satay. Season to taste.serundeng și ceapă verde și servește cu frigăruile de pui (=satay). Condimentează cu sare după gust.
YOU CAN FIND AT TASTE OF ASIA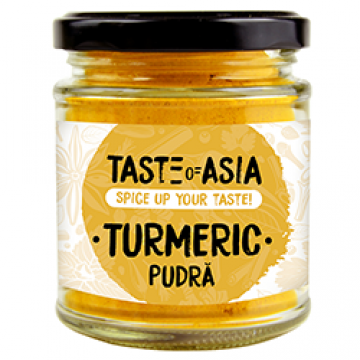 Turmeric/Curcuma Powder TOA 100g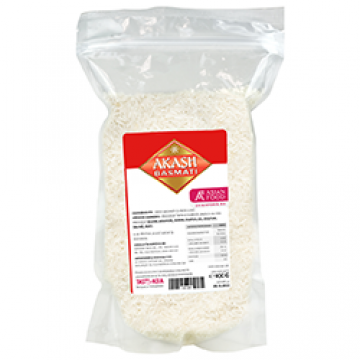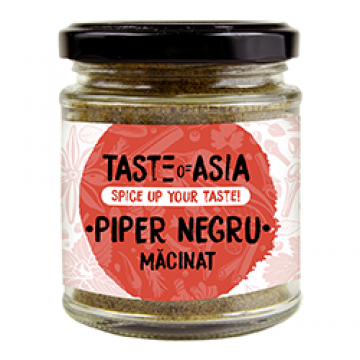 Ground Black Pepper TOA 90g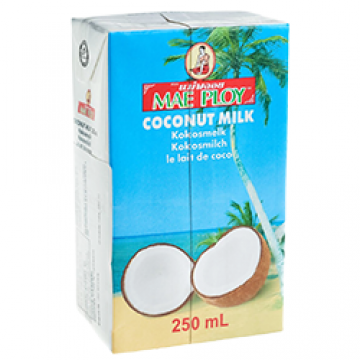 Coconut Milk MAE PLOY 250ml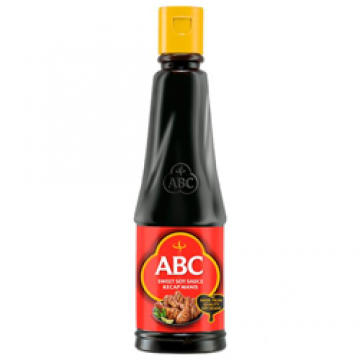 Sweet Soy Sauce ABC 275ml